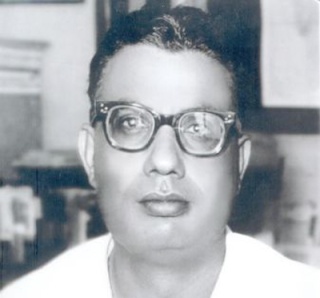 Urdu poet and columnist Ibn-e-Insha was born on June 15, 1927 as Sher Muhammad Khan, but shined in the literary world as Ibn-e-Insha.
His poetry has a distinctive diction laced with language reminiscent of Amir Khusro in its use of words and construction that is usually heard in the more earthy dialects of the Hindi- Urdu complex of languages, and his forms and poetic style is an influence on generations of young.
Some of the places that he visited includes Japan, Philippines, China, Hong Kong, Thailand, Indonesia, Malaysia, India, Afghanistan, Iran, Turkey, France, UK and US. Insha spent much of his time in Karachi.
He is considered one of the foremost humorists in Urdu literature and has written 4 books of humorous prose in this regard. His other works include a number of travelogues recorded with a distinguished touch of humor.
Ibn-e-Insha was also a remarkable poet and 3 collections of his poetry have been published. He is considered as one of the most versatile poets and writers of his generation. His most famous ghazal "Insha Ji Uttho" sung by Amanat Ali Khan is a modern day classic.
Ibne Isha was died of blood cancer on January 11, 1978 in London and was buried in Karachi.
_________________